Who is behind PERLENBUCHT?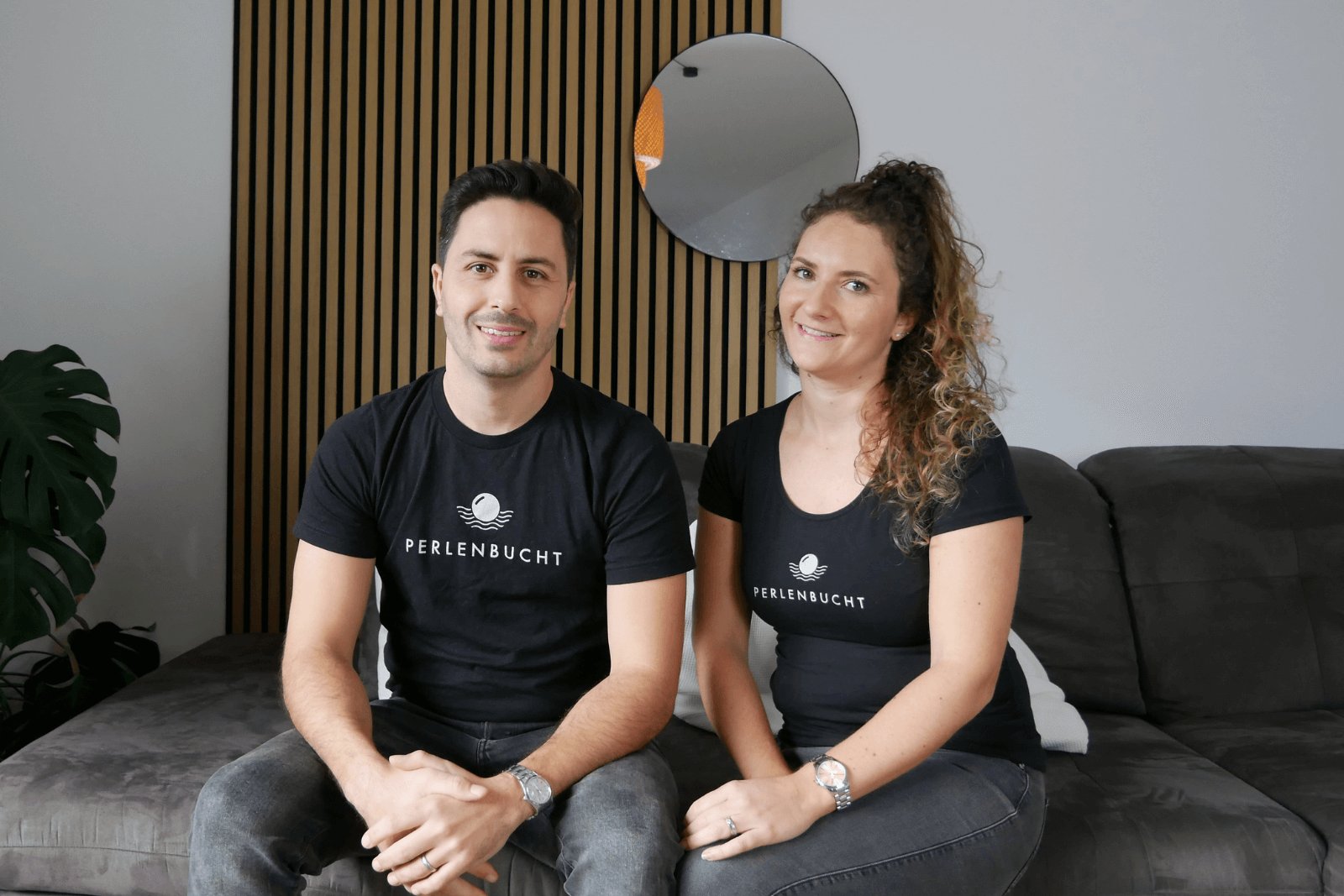 We are Elena and Federico, the founders of PERLENBUCHT .
Elena had been searching in vain for the best skin care products for herself for a long time, which is why Federico (being a caring husband like he is 😊) one day encouraged her to have the optimal combination specially made for her skin problems.
The demands were great:
The products should lighten pigment spots, treat hormonal acne and reduce the first wrinkles and at the same time be natural cosmetics that are free of perfume, hormones, parabens, mineral oil and microplastics.
Now we can share our solution with you and are proud to be able to offer products that can be optimally combined with each other.
Our Vitamin C Intensive Serum + Aloe , which lightens pigment spots thanks to the high-dose vitamin C and has an anti-inflammatory effect on hormone-related acne, as well as our Hyaluron Intensive Serum + Aloe , which reduces the first wrinkles on the face, neck and décolleté thanks to the highly concentrated hyaluronic acid and Reduced dark circles.
We deliberately do without water as the basis of our products, as our products should offer added value. The special feature is the basis, namely the juice of the aloe vera plant, which provides the skin with additional moisture.
And all MADE IN GERMANY!
What is PEARL BAY?
Pearls and a bay serve as inspiring symbols for our natural cosmetics for several reasons:
The bay represents nature, a beautiful, carefree place.
The combination of this symbolism creates a strong basis for our source of inspiration, which underlines our efforts to provide high-quality, unique, natural and beneficial cosmetic products for our customers.